JOHN CRAVEN | MAGDA MCHALE | RONALD ST. JOHN MACDONALD | HALLOCK HOFFMAN | MICHAEL J . MAHONEY
PETER SHAPIRO | SIR JOSEPH ROTBLAT | JOHN EDWIN FOBES
PAUL H. SILVERMAN | LLOYD MOTZ | BRIAN LOCKE | ABBA EBAN
JOHN CRAVEN / 1924-2015
John Piña Craven was born on Oct. 30, 1924, in Brooklyn, coming from a long line of naval officers on his father's side and a family that he liked to describe as reaching back to Moorish pirates on his mother's. He graduated from Brooklyn Technical High School and joined the Navy during World War II, serving in Hawaii and earning two battle stars before he was sent to Cornell University for officer training. Dr. Craven's naval career began in 1951, when, as a civilian, he investigated how to improve ships and submarines. Dr. Craven was project manager for developing the Polaris, the world's first intercontinental ballistic missile that could be fired from a submerged submarine. In 1974, Dr. Craven founded the Natural Energy Laboratory of Hawaii, a state research center that investigated how to make electricity by exploiting the temperature difference between the Earth's warm surface and cold water from the ocean's depths. Dr. Craven's naval career has been profiled in several books. He recounted his own story in 2001 in "The Silent War: The Cold War Battle Beneath the Sea." In its prologue, he said he wrote the book to honor men whose sacrifices might otherwise have gone unacknowledged.
MAGDA McHALE / 1921-2008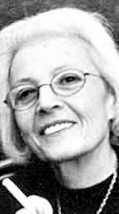 Magda Cordell McHale, a prominent painter and futurist and a professor emerita in the University at Buffalo School of Architecture and Planning, died Thursday in the Buffalo home of her friend and caretaker, Denise Kelleher. She was 86. She joined the UB faculty in 1980 and served as director of the Center for Integrative Studies, which studies the long-range implications of change on the global society. She and her husband founded the center at Binghamton University in 1968. She retired in 1999. She was first renowned, however, as a painter, a pursuit which she began as a child in her native Hungary. Born in 1921, the former Magda Lustigova became a refugee during World War II and was in Palestine, working for the British as a translator of intercepted wireless signals, when she met her first husband, British music composer, arranger and conductor Frank Cordell. In the early 1950s, when she was creating the first of the large-scale abstract paintings for which she became famous, she and Cordell established an artistic atelier in a Georgian row house in London, sharing it and collaborating with the artist John McHale, a modernist who is considered the pioneer of Pop Art. Their group included the architecture critic and historian Reyner Banham, later a member of the UB faculty. She and her husband worked with McHale on the landmark This Is Tomorrow show in London in 1956 and were founding members of the influential Independent Group at the Institute of Contemporary Arts in London. She shared with McHale a fascination with American popular culture. In the early 1960s she divorced Cordell, by then musical director at EMI Records, and married McHale. After a retrospective exhibit of their art in London, the McHales came to the United States, where he had a series of university positions, first in Carbondale, Ill., then in Binghamton and Houston, Texas, where he died in 1978. Harold Cohen, then dean of the UB Architecture and Planning School, whom the McHales had met in the 1950s through R. Buckminster Fuller, invited Mrs. McHale to come to Buffalo. She was "truly one of a kind, a unique personality, opinionated and totally direct," said Kathryn A. Foster, director of UB's Regional Institute, who worked with Mrs. McHale for several years. She added that Mrs. McHale had "a deep knowledge of globalism, intergenerational shifts in thought and culture, and the impact of new technologies long before the rest of us began to consider them." Mrs. McHale was a fellow of the World Academy of Art and Science and past vice president of the World Futures Federation. She endowed the McHale Fellowship in the UB School of Architecture and Planning in 2000 to support design work that speculates on the impact of new technologies. She published five books, three with her husband, on future trends and was on the editorial board or editorial advisory board of several publications. Her paintings and mixed-media monoprints were exhibited in several major galleries in the 1950s and 1960s. Her work is included in collections of the Tate Gallery in London and the Albright-Knox Art Gallery. She had a one-woman show at the UB Art Gallery in 1998. Surviving are three stepchildren, John, Julian and Evan.
---
RONALD ST. JOHN MACDONALD / 1928-2006

Ronald St. John Macdonald, C.C., Q.C., LL.M., LL.D., a past President of WAAS (1983-1986), died in Halifax, Nova Scotia, Canada on 7 September 2006. Ron Macdonald was Canada's most prominent international lawyer and an international legal expert of world renown. The only non-European judge of the European Court of Human Rights (1980-1998), he was also a member of the Permanent Court of Arbitration in The Hague, and served as Canadian representative to the UN General Assembly and Human Rights Committee. He was the founding president of the Canadian Council on International Law and a member of many international organizations. He received numerous honorary degrees and other awards including his country's highest honour, Companion of the Order of Canada. A graduate in law from Dalhousie University in 1952, he then obtained master of laws degrees from both the University of London and Harvard University. He taught at several schools of law in Canada, and was the first visiting professor of international law at Peking University, which later named him an honorary professor. He was a pioneer in many areas of international law, especially the law of the sea and human rights. He was also a prolific lecturer, editor and author. His last major work, Towards World Constitutionalism—Issues in the Legal Ordering of the World Community compiled and edited with Douglas M. Johnston, was published in 2005. Those of us who knew Ron Macdonald as our teacher, editor, colleague and friend will remember him for his extraordinary human qualities, his inspirational enthusiasm, his devotion to international law and, last but not least, his ability to light up a room upon entry. Canada and the global community have lost a legal giant, those who knew him have lost an irreplaceable friend. — Edgar Gold
---
HALLOCK HOFFMAN / 1918 – 2006
Hallock Hoffman, Fellow of the International Leadership Forum and the Meridian International Institute and an Associate Fellow of the World Academy, died on December 12 after a brief illness. Hallock was the son of Paul G. Hoffman, who headed the Studebaker company before being called to take charge of the Marshall Plan for the reconstruction of Europe after WWII. An avid aviator, after college Hallock became a flight instructor, and when the US entered WWII, because he was a devoted Quaker, he became a conscientious objector. But being an experienced pilot, he spent the war ferrying airplanes to the theaters of combat. He continued flying as a hobby throughout his life, with a special interest in acrobatic flying, even in his old age. With first wife, writer and peace activist Gene Hoffman, he raised eight children. He had a long career of service to humanity. For two decades starting In the early fifties, he worked with former University of Chicago president Robert Hutchins, in creating the Fund for the Republic as a part of the Ford Foundation, which eventually morphed into the Center for the Study of Democratic Institutions located in Santa Barbara, California, considered one of the important think tanks in the last half of the 20th century. As Secretary of the Center, Hallock was a mainstay of that organization. He was also chairman of Pacifica Broadcasting, noted for its public service radio stations KPFK and KPFA in Los Angeles and San Francisco. One of his most important achievements was the founding, in collaboration with his eventual second wife, Renata Tesch, of the Fielding Institute in Santa Barbara, a pioneering and highly successful independent graduate school in psychology and the social and behavioral sciences employing a design now referred to as external degree. He was also a member of the board of trustees of the Western Behavioral Sciences Institute at LaJolla, CA. I knew Hallock for more than forty years, and can attest to his generosity of spirit and devotion to the pursuit of peace. He was a loving father, a hard working member and leader of organizations who never sought any recognition for the key role he always played, and the best friend a person could have. — Richard Farson
---
MICHAEL J . MAHONEY / 1946 – 2006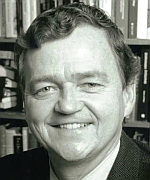 Michael J. Mahoney, 60, died unexpectedly in his home in Portsmouth, Rhode Island, on May 31, 2006. Michael was a prolific author and influential researcher in the field of Psychology. He received his Bachelor of Arts in Psychology from Arizona State University and his PhD in Psychology from Stanford University. A professor of counseling at Salve Regina University, he was active in many professional organizations. He served as the Executive Director of the Society for Constructivism in Human Sciences; and was a member of the American Association U.S. Olympic Committee (Sport Psychology Registry), American Psychological Association, American Association for the Advancement of Science (Fellow), American Psychological Society (Charter Member and Fellow), Association for the Advancement of Philosophy and Psychiatry, Association for Humanistic Psychology, Institute of Noetic Science, North American Society for Psychology of Sport and Physical Activity, Psychologists for Social Responsibility, Societá Italiana di Terapia Comportamentale eCognitiva, Society for the Exploration of Psychotherapy Integration, and the World Academy of Art and Science (Fellow). Michael was also a Current National Champion Olympic Weight Lifter.
---
PETER SHAPIRO / 1933 – 2004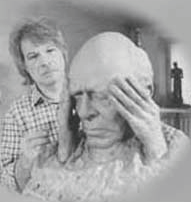 Peter Shapiro's professional career began in 1953 when he presented sculptures of Leo Tolstoy and Beethoven at two state art exhibitions in the former Soviet Union. At that time, a Soviet sculptor could not avoid a Lenin theme, and Shapiro's marble sculpture of Lenin was displayed at the Vnukovo- 2 Airport in Moscow. Shapiro sculpted busts of politicians, scientists, artists, and other prominent figures of the former Soviet Union and the countries of the Eastern Bloc, including chess Grandmaster Anatoly Karpov and composer Dmitri Shostakovich. Shapiro came to the United States in 1994 and maintained a studio in the Washington, D.C. area, where he completed figures of singer Placido Domingo, former U.S. Vice President Al Gore, and past president of the World Academy of Art and Science, Harlan Cleveland, among many others.
---
SIR JOSEPH ROTBLAT / 1908– 2005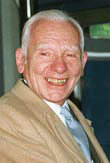 Joseph Rotblat –physicist, Nobel laureate, and lifelong campaigner against proliferation of the atomic bomb which he had helped to create — died recently in London at the age of 96. He was, among other things, the last surviving Founding Fellow of the World Academy, and the last surviving member of the group of eleven scientists who signed the document, known as the Einstein- Russell manifesto, which called on scientists of all nations to meet and find ways of nuclear war. Born and educated in Poland, Rotblat had emigrated to England in 1939 to work with physicist James hadwick at Liverpool University. The defining moments of his career as a scientist were the brief period in the mid-1940s when he went to the United States to work on the top-secret Manhattan Project that was developing the first atomic bomb. When he learned that Germany was not capable of developing its own nuclear weapon, he resigned from the project – the only scientist to do so – and returned to England. From then on, he concentrated on research concerning the medical applications of nuclear physics. In 1949 he joined the staff of St. Bartholomew's Hospital Medical College (London University) and became a professor of physics there. After signing the Einstein-Russell manifesto, he organized a meeting of scientists in Canada to carry out the work the manifesto had proposed. It was held in the remote Nova Scotia village of Pugwash, and evolved into an ongoing effort on behalf of arms control and disarmament. Although he was regarded as subversive by British and American governments in the early Cold War years, he eventually became a world-famous and revered figure, honored by many awards including a knighthood and the Nobel Peace Prize which was awarded to him and the Pugwash Conferences. M. S. Swaminathan, current president of Pugwash, spoke of him as "a towering figure in the search for peace in the world, who dedicated his life to trying to rid the world of nuclear weapons, and ultimately to rid the world of war itself."
---
JOHN EDWIN FOBES / 1919-2005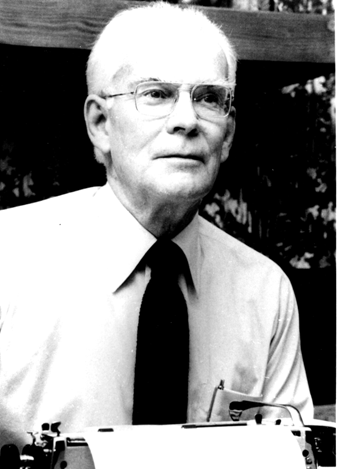 John Fobes, former Deputy Director General of UNESCO, died suddenly but quietly at his home in Asheville, North Carolina, on Jan.20. He had had a long career in public service, beginning with four years in the U.S. Army Air Corps during World War II, rising from private to major. After the war, in 1945, he served on the Preparatory Commission of the United Nations in London. The next year, in New York, he became secretary of an advisory group to Trygve Lie, the first secretary-general of the United Nations. As a U.S. civil servant in the Bureau of the Budget, he helped administer the Marshall Plan from 1946 to 1951. He and his family moved to Paris in 1952, where he served for three years as attaché to the U.S. Delegation to NATO and OEEC. Upon return to the United States, he was appointed director for the State Department's Office of International Administration. In 1960, the family moved to New Delhi, India, where he served as assistant director, then deputy director, of the U.S. Mission to India, the largest U.S. foreign-aid program at the time. In 1964, he returned to Paris, to work for the United Nations Educational, Scientific and Cultural Organization as assistant director-general for administration. In 1971, he was appointed deputy director-general and chief operating officer, a post he held until his retirement in 1977. After retirement he remained active in organizations such as the Club of Rome, the U.S. National Commission for UNESCO, and the United Nations Association. He was the founder and longtime chair of Americans for the Universality of UNESCO, dedicated to promoting the return of the United States to UNESCO. In 1995 he organized a nonofficial delegation of Americans who attended the 50th anniversary of UNESCO in Paris. Honors include the UNESCO Silver Medal for Service, and the Nehru Gold Medal in recognition of "profound commitment to the Organization and outstanding contribution to the achievement of its goals." He was elected a Fellow of the World Academy in 1992.
---
PAUL H. SILVERMAN / 1925-2004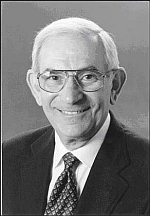 Paul Silverman was first of all a scientist, who in his long and varied career developed a successful malaria vaccine and established the first U.S. human genome center in 1987 at the Lawrence Berkeley Laboratory. He was also an educator and administrator who served on the faculty at the University of Illinois, Urbana; as vice-president of the University of New Mexico; as provost and president of the research foundation at the State University of New York; as president of the University of Maine, Orono; and as associate chancellor for the Center of Health Sciences at the University of California, Irvine. Working in the private sector he established the first immunoparasitology center at Glaxo Ltd. in London, served as director of scientific affairs for Beckman Instruments, and was on the board of directors for Spectrum Pharmaceuticals. Although he was proud of his work with the Human Genome Project, he was in his last years engaged in questioning the "central dogma" of genetics that posited a direct causative sequence from DNA to RNA to protein. He published an article on "Rethinking Genetic Determinism" in the May 24 issue of The Scientist and was continuing work on that subject until the last day of his life. He died July 15 at the University of California, Irvine Medical Center, of complications following bone marrow replacement.
---
LLOYD MOTZ / 1910-2004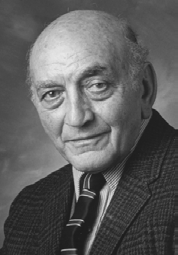 Lloyd Motz, professor emeritus of astronomy at Columbia University, was a well-known and beloved educator, author or editor of some two dozen books, and a distinguished scientist and humanitarian. In 1996 the University honored him in a program entitled "Sixty Years of Explaining the Universe, 1937-1997," and established a scholarship in his name in the School of General Studies. His Essentials of Astronomy was described by one colleague as "arguably the best introductory astronomy text ever written." Prof. Motz often told friends that he considered one of his greatest accomplishments to be defeating Enrico Fermi in a tennis game in the late 1930s.
---
BRIAN LOCKE / 1924-2004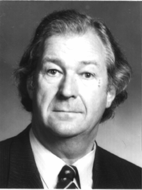 Brian Locke was passionate about engineering, and about the application of new ideas throughout the developing world. He joined Imperial College to read Chemical Engineering in 1942, but volunteered for war service. After he returned to college in 1946, a bout of rheumatic fever made study difficult and so without completing his degree Brian launched himself into the chemical industry, taking his professional examinations for the Institution of Chemical Engineers. in 1948. Subsequently he joined the Ministry of Power and in 1965 he moved to the National Research Development Corporation where he became head of Special Projects. He left to set up his own company, Cadogan Consultants, in 1977. He was a founding member of the Club of Rome, served as president of the Design Industries Association, and was visiting professor in the Faculty of Computer Sciences and Engineering at de Montfort University. He was elected a Companion of the Commonwealth Partnership for Technology Management, and was also a Fellow of the Institution of Chemical Engineers, a Freeman of the City of London, and a member of the Athenaeum. He was a mainstay of the City and Guilds College Association for over half a century, serving as its president in 1991/92. He lectured, wrote and traveled extensively, and was brimming with ideas and plans to the end. He died a month before his 80th birthday. –Roderick Rhys Jones
---
Dr. HUMPHREY OSMOND / 1917-2004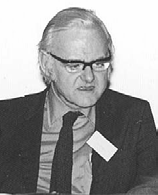 Born in England and educated at the University of London, Humphrey Osmond served as a psychiatrist in the British navy during World War II, and (in later research at St. George's Hospital in London) developed the hypothesis that schizophrenia was a form of self-intoxication caused by chemicals produced in the body. After moving to Canada, he became known for his controversial belief that any doctor wishing to treat schizophrenics should personally experience schizophrenia, which could be accomplished by taking the drug mescaline. Aldous Huxley (also a fellow of the World Academy) heard of this work, volunteered to be a research subject, and — profoundly impressed by his mescaline experience – described it in the famous book The Doors of Perception. Dr. Osmond – who first coined the word "psychedelic" as a term for mind-altering drugs – was also known for his work in treating alcoholics with LSD.
---
ABBA EBAN / 1915-2002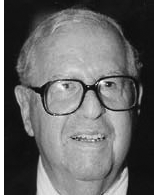 Abba EBAN was a man who, in the best traditions of the World Academy, managed to be simultaneously a patriot and a citizen of the world. Born in Cape Town, South Africa, he was raised and educated in England. As a student he specialized in Middle East languages, and served as president of the Zionist Youth movement. He graduated from Cambridge with a Triple First in 1938, and became a lecturer in languages there. In World War II, he served as an officer in the British army and Intelligence Service in Egypt and Palestine. As an Israeli, Eban first came to global attention at the United Nations (1947-1949) with effective speeches on the right of the new State of Israel to exist, to be recognized and accepted as a member of the UN. His eloquence made him a world figure overnight. He was appointed Israel's first representative to the United Nations, while at the time serving as his country's ambassador to Washington. He was then 31. A strong linguist who could converse fluently–and sometimes cuttingly–in ten languages, he was Israel's foreign minister from 1966 to 1974, a turbulent period that included two wars. Later, speaking again at the UN, he said: "When I was first here we had the advantages of the underdog. Now we have the disadvantages of the overdog." Eban was never appreciated as much in Israel as he waseverywhere else. In spite of the service he rendered to his country, his very British appearance, accent and instinctive elitism set him uneasily apart from the great majority of Israeli citizens. And in the end, the voters turned against one of their wisest, most benevolent and effective founding fathers. But to the world he was Israel's voice of reason. He was dovish on the issue of peace negotiations with the Palestinians and an early advocate of an Israeli pullout from the West. Indeed all his books, in spite of his passionate belief in his country's cause, exhibit a caring for the well-being of all people, in all parts of the world. His books include: Heritage: Civilization and the Jews, Promised Land, My Country: The Story of Modern Israel, The Tide of Nationalism, My People, the New Diplomacy, Maze of Justice, Personal Witness, and, later Diplomacy for the Next Century. He was chief consultant and narrator of the nine-part television program Heritage, and editor-in-chief and narrator of the five-part television series Personal Witness: A Nation is Born. He completed The Brink of Peace, a film on the Middle East peace process for the PBS television network in the US. His was a voice of reason in a storm of irrationality and hysterical emotionalism that now seems at its peak, with no sign of an approaching calm. Though his voice was not heard in the past fifteen years, we miss him more than ever.