What is Human Security?
Human Security addresses all the critical issues confronting the world today, including peace, human rights, inequality, health, food, education, jobs, safe communities and personal safety, energy, pollution, biodiversity and, of course, climate change. It's a flag that supports all 17 UN Sustainable Development Goals which 193 countries have already approved and rallied around. But it speaks of these things in a personal language which everyone can identify with. It's a message that can rally widespread support for the commitments already made by national governments, UN agencies, communities, corporations, NGOs, religious groups and others to make the world a better, safer place for everyone. Read more on the campaign here
Security can no longer be solely concerned with national or military security. It must encompass all aspects of human wellbeing – health, food, employment, living standards, education, public confidence and social tolerance. Human Security is a broad conceptual approach applicable to all areas of development policy. Such an integrated approach can accelerate positive action to address threats such as pandemics and climate change, to coordinate and accelerate the implementation of the SDGs, and to enhance multilateral cooperation.
"Human security is a process that can and should be applied to enhance implementation of all socially-endorsed goals related to human rights and human development."
Human Security is all about placing humans at the center of development. It is a unifying theme and force that serves as a core frame of reference to enhance the effectiveness of a wide range of high priority social objectives. Human Security must be established as a universal benchmark for effective development strategies in future.
Featured Events
CES choses Human Security as its Theme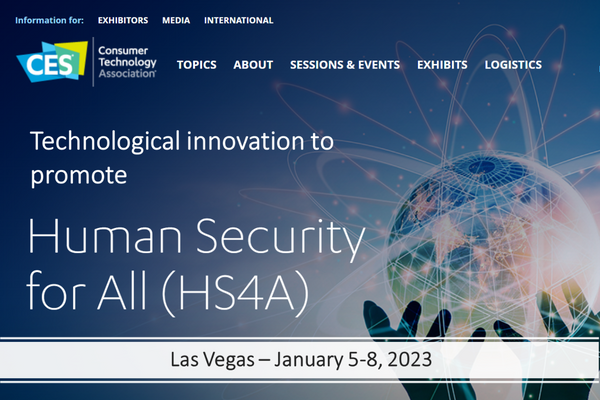 Launching on 5th January 2023, CES 2023 is the largest technology show in the world. It has partnered with the World Academy of Art and Science (WAAS) to showcase the critical role of technology in support of the United Nations efforts to advance human security around the world. For CES 2023, CTA introduced a new category of Innovation Awards showcasing technologies advancing human rights. The Human Security for All category includes eight new tech subcategories.
Global Campaign on Human Security for All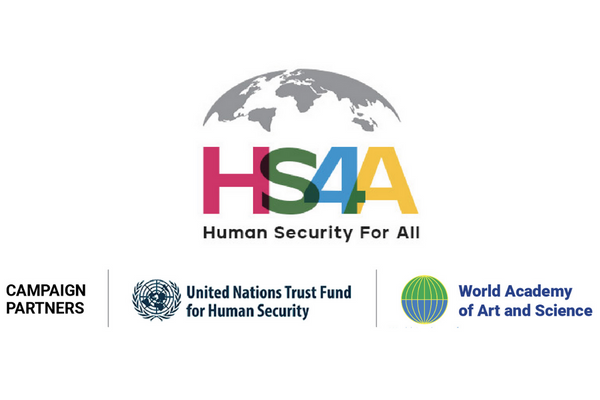 In October 2022, WAAS begins formal collaboration with the United Nations Trust Fund for Human Security (UNTFHS) on a global campaign to promote Human Security for All (HS4A). It promotes a comprehensive, integrated approach to security that encompasses all the dimensions of the 17 SDGs, including peace and human rights.
Human Security: Its Time Has Come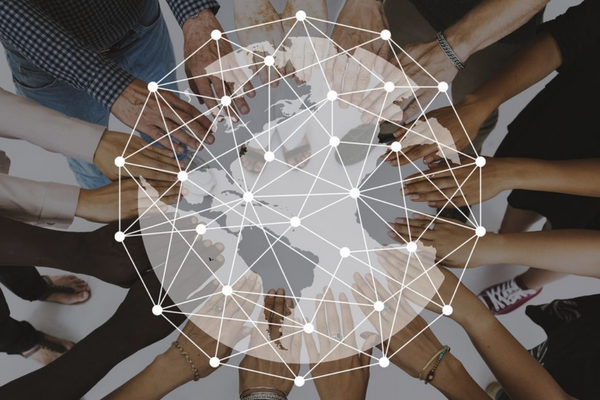 Jonathan Granoff, President of the Global Security Institute, addresses the Rotary E-Club of World Peace on June 14, 2022. "Ask yourself every day: Is my love alive, true, generous, and open? How can I bring love into action?' He asks. The Rotary E-club is an active community of peacebuilders learning about and advancing peace.
Children's Artistic Perspectives on Human Security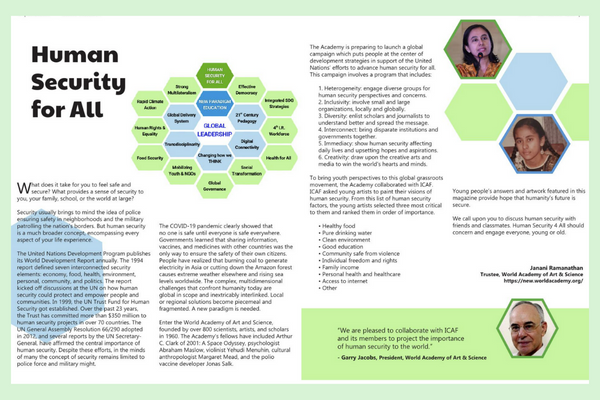 International Child Art Foundation (ICAF) in an arts organization for children that aims to bring about positive change worldwide. The September issue of its magazine Child Art, featured children's perspectives on human security. Children painted in words and through artwork their thoughts on what makes them feel most secure.
Human Security: Practical, Urgent, and Necessary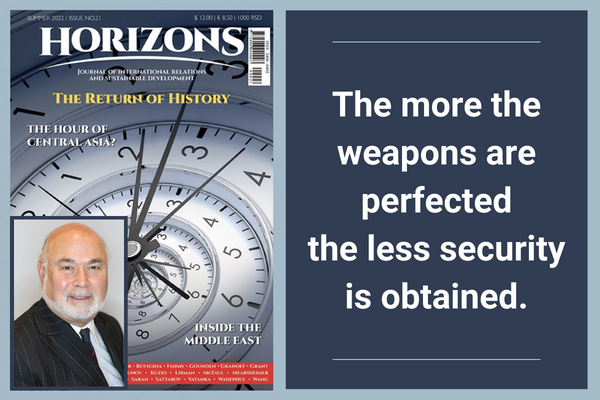 Human security is the necessary framework for preventing pandemics, protecting the climate, rainforests, the health of the oceans, water, and topsoil, stopping the destruction of species and impairing the web of life we call biodiversity. Focusing security primarily on people is what is needed to eliminate the existential threat posed by nuclear weapons.
Trauma Informed Care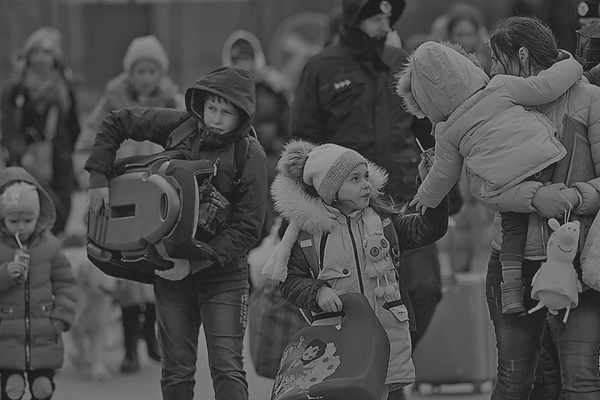 Mental health workers and doctors report that thousands of Ukrainian refugee children displaced by war are showing severe symptoms of psychological trauma. Trauma Informed Care project addresses this inter-generational global public health crisis.
Human Security & Multilateralism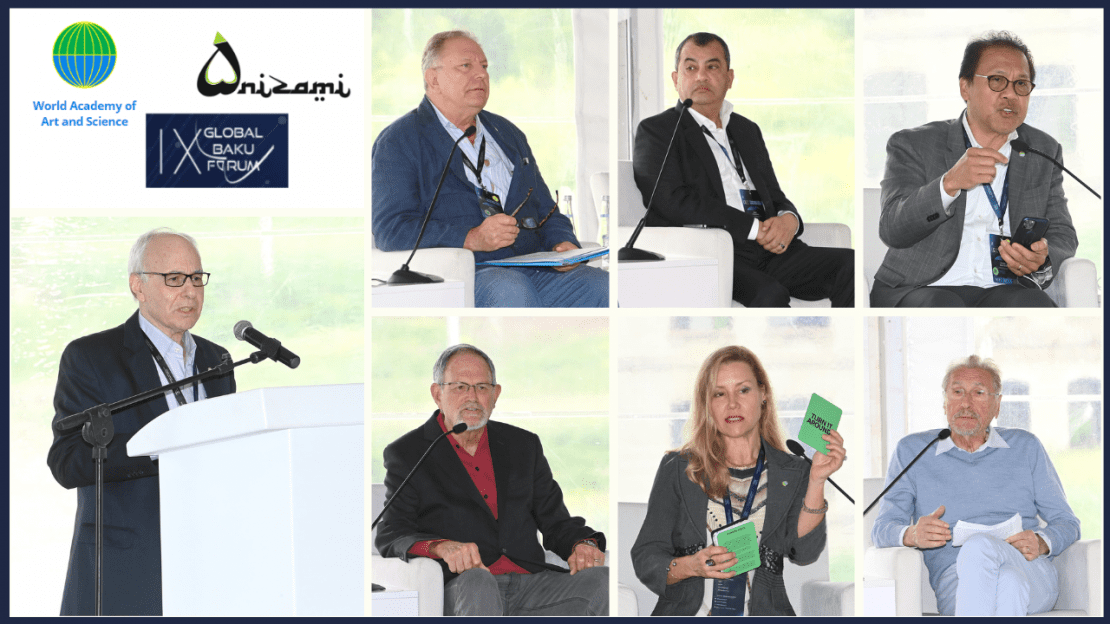 WAAS conducted a special session "Human Security & Multilateralism: Formula for Global Leadership" on June 19th announcing the HS4A campaign to a distinguished audience of political, diplomatic, social and thought leaders at the Global Baku Forum organized by NGIC.
Realistic Human Security
World-renowned conservationist Jane Goodall and global security expert Jonathan Granoff discussed the role of individuals and states in obtaining Human Security at the Oxford Union Society.
Human Security and a Culture of Peace
This session during the 5th Future Education Conference explored the UN concept of Human Security which is designed to provide a comprehensive, integrated framework for understanding and effective action at the local, national and global level.
Global Institute for Human Security
An integrated approach to human security requires a revamping of prevailing institutional models for research, policy-making, implementation and coordination between public agencies and communities.
Featured Report
Cadmus Special Issue on Human Security
Cadmus Journal released a special issue in support of the HS4A global campaign. 
The intention of the report is to foster awareness and understanding of the concept of human security from a multitude of perspectives and different dimensions at the local, national and global level.
Published Articles
Other Recent News on Human Security
CES 2023 Collaborates with WAAS on Human Security
Consumer Technology Association, CTA, convened a press conference making Human Security the official theme of the CES 2023 held in Las Vegas on January 5-8, 2023.
Political Support and Inclusive Responses to Sustainable Recovery
Parliamentarians for Nuclear Nonproliferation and Disarmament (PNND) Intervention at the Parliamentary Hearing at the United Nations General Assembly Hall, New York City.
Inter-Parliamentary Union webinar on nuclear disarmament and human security
The Inter-Parliamentary Union, Parliamentarians for Nuclear Non-proliferation and Disarmament (PNND), the Geneva Centre for Security Policy (GCSP) and the World Future Council (WFC) organized a webinar on Parliamentary action to reduce nuclear risks and advance nuclear disarmament.
UNDP Report on Threats to Human Security, Feb 2022
New data and analysis in the report, New Threats to Human Security in the Anthropocene, shows that people's sense of safety and security is at a low in almost every country, including the richest countries, despite years of upwards development success.