Back to conference page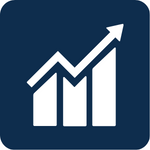 Economics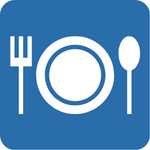 Food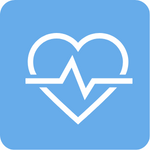 Health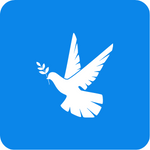 Peace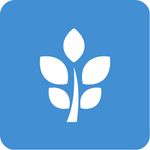 Environment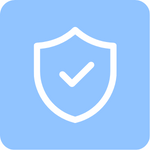 Personal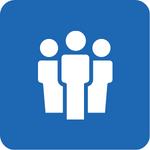 Community
EDUCATION ON EXISTENTIAL RISKS TO HUMAN SECURITY
Human security is not only a specialized field. It is a perspective that should be introduced into every field of study and activity. How can it be done in your field?
EDUCATION FOR HUMAN SECURITY & SUS. DEVT
How can education be reoriented to include achieving the full range of interconnected human security and sustainable development needs?
EDUCATION TO PROMOTE HUMAN SECURITY
We need an education that fosters a new way of thinking about human security – a new paradigm which is comprehensive, integrated, and person-centered.
BUSINESS EDUCATION FOR HUMAN SECURITY
We need an education that identifies the ways in which businesses can foster both human security and sustainable economic development as complementary goals.
TECHNOLOGY EDUCATION TO ENHANCE HUMAN SECURITY
Technological innovation is one of the most powerful agents for enhancing capacity to meet the full spectrum of human security needs. What innovations are emerging or needed in your field?
PROMOTING FOOD SECURITY THROUGH EDUCATION
Innovations in education can promote further technological, organizational, policy and other catalytic strategies to eradicate hunger and nutritional deprivation.
HUMAN SECURITY IN CLIMATE/ ENVIRONMENTAL EDUCATION
Education for human security must include the whole biosphere since our security depends on the security of not just individuals and nations but of all life on the planet.
PROMOTING EDUCATION FOR HEALTH SECURITY
How can education foster a positive state of complete physical, mental and social wellbeing, in addition to the absence of disease and infirmity?
PEACE, HUMAN SECURITY AND COMMON SECURITY
Human security and common security are inter-dependent complementary concepts. How can education be reoriented to promote a balanced perspective?
INTERNATIONAL EDUCATION FOR MULTILATERALISM, CITIZENSHIP, PARTICIPATION AND HUMAN SECURITY
How can political science education be reoriented to place greater priority on laws, institutions, and policies that promote human security for all?
EDUCATION IN ARTS & HUMANITIES TO PROMOTE HUMAN SECURITY
What role can liberal arts education play in advancing social awareness and commitment to human security for all in the minds and hearts of humanity?
EDUCATION TO PROMOTE FREEDOM FROM FEAR, WANT AND HUMAN INDIGNITY
How can education be reoriented both in content and pedagogy to promote human rights, dignity and human security for all?
INNOVATIVE TECHNOLOGY & PEDAGOGY FOR EDUCATION IN HUMAN SECURITY
Adoption of innovative technologies and pedagogy can dramatically increase access, affordability, quality and relevance of education to address human security needs.
BASIC SCIENCES EDUCATION FOR HUMAN SECURITY & SUSTAINABLE DEVELOPMENT
How can basic science be oriented to enhance the application of research to address pressing human security and sustainable development needs?
EDUCATION FOR HUMAN SECURITY IN THE CONTEXT OF REGIONAL CONFLICTS
How can education promote human security in the context of regional conflicts, social unrest and natural calamities?
IDEAS RELATED TO EDUCATION FOR HUMAN SECURITY
Human Security is a goal for which all humanity aspires and all nations strive. Education has an essential role to play in achieving that goal.
A human centered approach to education can be a powerful catalyst for human security and social transformation.
A new paradigm in education is needed to reorient both educational content and pedagogy to promote human security.
An education that provides students with inter-sectorial, integrated perspectives is essential to equip them to meet the challenges of the future.
Education has to be person-centered. Wholesome medicine treats the whole patient and not just the disease or just one symptom. Similarly, education must be for the whole person, not one part of him/her.
The focus of education should be on empowering people and promoting learning, well-being and resilience by facilitating the development of the potentialities of every individual.
Human security is context-specific. So too effective education is contextual.
Every level of education needs to include sessions on human security protection and prevention.
Human security is a right that needs to be demanded, defended and promoted by all at the intersection of individuals, families, groups, communities, local, national and international levels.
The specialized education prevalent today fails to equip students with the wider knowledge necessary to fully comprehend the complex interactions between different spheres of life.
Education for human security requires comprehension of the social consequences and policy implications of our actions on individuals, society and the planet.
Education empowers. The goal of education is to empower every individual with the knowledge, skills, understanding and attitudes needed for human security and accomplishment.
Transdisciplinary education that transcends the silos can alone provide the type of education required for comprehensive understanding and integrated thinking.
Human Security is a values-based conception that combines the objective facts with universal human values.
Education for human security has to integrate the physical objective and the psychological subjective dimensions of reality.
Concepts such as human security and sustainability are comprehensive, integrated perspectives that can only be fully understood by a more integrated form of thinking.
SOURCE MATERIALS
Global Leadership Challenges in Higher Education for Effective Multilateralism & Sustainable Human Security – Report on the 5th International Conference on Future Education, World Academy of Art & Science and World University Consortium, 2022.
Approaching Human Security – by Jonathan Granoff, Cadmus Journal, November 2020.
UNDP Report on Threats to Human Security – New Threats to Human Security in the Anthropocene, 2022.
UNDP Human Development Report – New Dimensions of Human Security, 1994.