Returning to an issue that was close to the hearts of some of the Academy's founders including Albert Einstein, Robert Oppenheimer, Joseph Rotblat and Bertrand Russell, the Board of Trustees has approved a proposal to undertake initiatives to promote total nuclear disarmament.
This decision was the outcome of three earlier meetings: an international symposium in New Delhi in November 2004, a roundtable with former US Defense Secretary Robert McNamara in September 2005, and a NATO-sponsored workshop prior to the Zagreb General Assembly in November 2005. Out of these discussions emerged a conviction that there is an urgent need for progress toward nuclear disarmament and that realistic opportunities for effective action do exist. At the conclusion of the Zagreb GA, the Board voted to create a Standing Committee on Peace and Development Studies (SCPD), chaired by Garry Jacobs, to develop programs on this and related issues.
Over the past five years WAAS has conducted numerous conferences, seminars and workshops on this issue. The SCPD is striving to develop a network of Fellows with experience and/or expertise in fields related to these issues.
WAAS is collaborating on these activities with
Centre for Air Power Strategy (India)
European Leadership Network
Global Security Institute (USA)
The Mother's Service Society (India)
Pugwash Conferences
Related Pages
---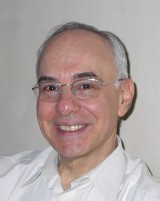 Those interested are invited to contact Garry Jacobs at gj@mssresearch.org. Membership comments on any aspect of this program are welcome.