Global Leadership in the 21st Century

Working Groups
The purpose of the Global Leadership Project is to identify insightful, innovative strategies and approaches to overcome the barriers and inertia preventing effective action on these global challenges.
The project includes the establishment of a number of working groups to conduct research, participate in preparatory meetings, identify issues and prepare positions for presentation and discussion at the conference at UNOG in October 2020, and to generate core content for the final report to the UN. The groups are intended to explore the potential for applying innovative transformational strategies to accelerate progress at the local, national and global level.
The strategies are of two types. The first type relate to major global challenges—peace and security; governance, law and human rights; economy; environment; education; health & welfare; science and technology. The second type relate to some crosscutting strategies and resources that can be harnessed to accelerate progress on the issues–academia, media, arts, culture, youth and civil society, and transformative processes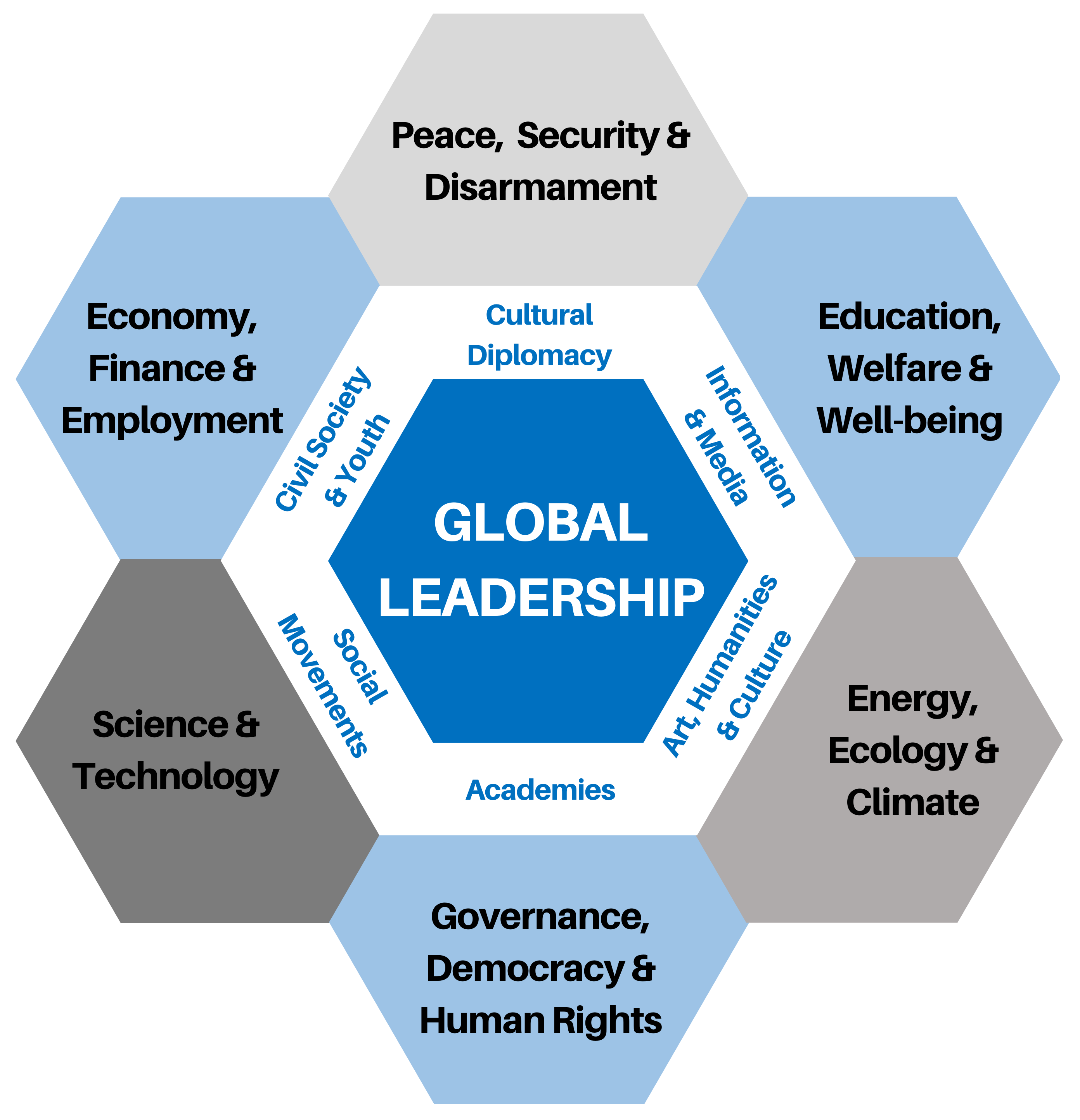 ISSUES Groups

1. Governance, Law, Human Rights
2. Peace, Security & Disarmament
3. Economy Group
4. Education Group
5. Energy, Ecology & Climate
6. Science, Engineering & Technology
7. Business & Finance
8. Wellbeing & Welfare

Cross-Cutting Agency Groups

9. Academies
10. Information & Media
11. Civil Society & Youth
12. Cultural Diplomacy
13. Art, Humanities & Culture
14. Social Transformation Movements
RELATED LINKS: OVERVIEW — TEAM — PARTNERS — WORKING GROUPS — PAPERS — PRESS RELEASES — PHASE 1 INTERIM REPORT & RESEARCH PROCEEDINGS