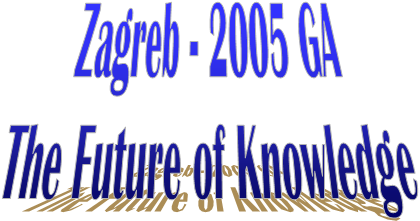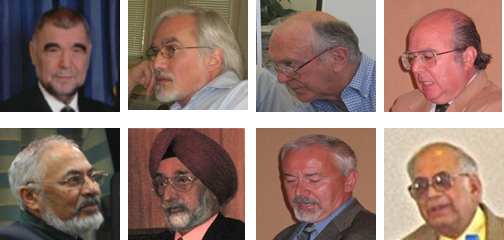 The 2005 General Assembly, held in the Westin Zagreb Hotel in the hospitable country of Croatia, was one of the most successful in the history of the Academy.
The General Assembly was the first held in South Eastern Europe, and was the occasion for the formal announcement of the creation of the new South Eastern Europe Division (SEED) of the World Academy. On the evening of Nov. 17, prior to the opening of the GA, a reception for all participants was hosted by Milan Bandić, mayor of Zagreb. The following morning, the conference began with introductory remarks by WAAS President Walter Truett Anderson and Organizing Committee Chair Ivo Šlaus. Featured speakers were Dragan Primorac, Croatia's Minister of Science, Education and Sports; and Janez Potoćnik, European Union Commissioner for Research and Development.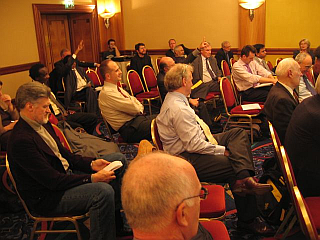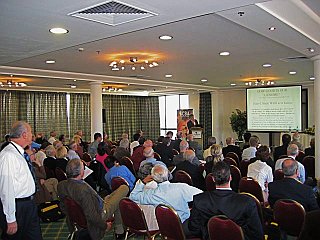 Plenary sessions:
"The Culture of Peace and Security," co-chaired by Harlan Cleveland and Mircea Malitza
"Knowledge, Equity and Globalization: Are We Moving Ahead or Falling Behind?" co-chaired by Bohdan Hawrylyshyn and Samuel Makinda
"Human Responsibility for Evolution: Was Huxley Right" co-chaired by Agni Vlavianos-Arvanitis and Richard Benedick
"Employment in the Global Knowledge Society," co-chaired by Ana Maria Sandi and Garry Jacobs

Workshops:
"The Ownership of Scientific Knowledge"
"Frontiers of Genetics
"Rising Expectations: Demography, Aging and Mobility"
"Democratizing Technology: The Future of Public Involvement"
"Knowledge and Certainty"
"Universities of the Future"
"The Future of Money"
"Organizing Knowledge for Human Benefit"
"Globalization, Human Rights and the Rule of Law."
Special events were a lunch with Croatian business leaders hosted by Nadan Vidošević, president of the Croatian Chamber of Economy: a public lecture/discussion on electronic and chemical modification of cognition and emotion featuring James Hughes of the World Transhumanist Association, Ivica Kostovic of the Croatian Center for Brain Research, and Eric Racine of the Stanford Center for Biomedical Ethics. The gala Founders Banquet included a tribute to the late Joseph Rotblat, the last-surviving signer of the manifesto which created the World Academy; and talks by Jerome Bindé, Deputy Assistant Director-General of UNESCO, and Zhelyu Zhelyev, Former President of Bulgaria.. The General Assembly ended at midday Sunday, Nov. 20, with talks by WAAS President Emeritus Harlan Cleveland and Stjepan Mesic, President of Croatia.
Post-conference publications:
"The Future of Knowledge: Evolutionary Challenges of the 21st Century, 2005 General Assembly of the World Academy of Art and Science," Walter Truett Anderson, Journal of Transformative Education, Vol. 4 No. 2, April 2006, 118-122.
Budućnost ananja – evolucijski izazovi 21.stoljeća (The Future of Knowledge – Evolutionary Challenge of the 21st Century), Zagreb 2007. Published by The Croatian Association for The Club of Rome with the support of the Croatian Academy of Sciences and Arts. Ed. Ivo Slaus et al.
Knowledge Futures (Special Edition of Futures: The Journal of Policy, Planning, and Futures Studies) ed. Walter Truett Anderson. Vol. 39 No. 8, October 2007