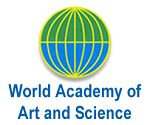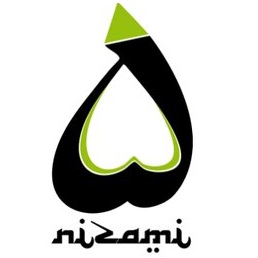 Web-conference on Strategies for Global Food Security
26 August, 2020
Nizami Ganjavi International Center continued its webinar series on vital global issues in partnership with Yunus Centre, the World Academy of Art and Science and its special project with the United Nations Office at Geneva on Global Leadership in the 21st Century. In search of global scale solutions, catalytic initiatives and transformative strategies, NGIC and WAAS conducted special virtual sessions on Employment on Monday, Aug 24th, and on Food Security on Wednesday, Aug 26th. The special focus meetings gathered leading thinkers and practitioners, scientists and policy makers, investors and initiative leaders to discuss scalable solutions, test ideas and propose strategies for meeting humanity's needs and supporting human development in the context of increasing global pressures of climate change, health crisis and economic distress. In the midst of such overwhelming challenges, we are witnessing the rise of global awareness and solidarity that can activate social leadership to meet the challenges and make significant progress on the realization of the Sustainable Development Goals as humanity's priorities.
Macro Level Catalytic Strategies to Promote Food Security
CONCEPT:
SDG 2 is dedicated to ending hunger in the world. Today the world possesses the capacity to produce more than sufficient food to feed its burgeoning population. But mere production of more food is not sufficient to eradicate hunger. In most countries access to gainful employment is now the single greatest challenge to achieving food security. Even in the most prosperous nations, employment opportunities and income security are subject to market forces and cannot be considered a source of absolute security. Unless the right to food is legally enshrined and enforced, the specter of insecurity will remain.  Security implies protection of that which has been acquired supported by an organization for emergency relief in the face of any contingency. True food security is not just a state of capacity for production or economy where-with-all to purchase. It is, in essence, a psychological state of confidence in which the very possibility of deprivation has been removed. Such a state is difficult to conceive in the world today, but that does not mean it is unachievable.
Food shortage on an abundant planet is a matter of distribution issues of a food system run by special interests, speculations, and lack of consideration for the overall human security. Developed countries thrive on fluctuating export prices of their food production in surplus and are driven by a vested interest in reducing or eliminating food subsidies to developing countries. In an imbalanced system whose dysfunction has been thrown in the sharpest relief by the global health crisis, what would be catalytic strategy for addressing global food security?
Achieving the SDGs will require actions on the agriculture and food security fronts, and such actions should be at local, national, regional and global level through a well monitored and coordinated approach. The UN will be holding the Food Systems Summit in 2021. This will be a major opportunity to craft a well-organized global effort to address these challenges. To ensure that the best practices of the few become the standard practices of the many, and that real partnerships for implementing actions on the ground are forged between all governments and the regional banks, bilateral agencies, the private sector, NGOs, and the international organizations to support farmers and consumers in all countries.
An international organization for food security will not eliminate healthy competition. Indeed, it will foster it. In the case of bank credit cards, organizations such as Visa International both promote and secure cooperative competition among thousands of banks, while minimizing the risks to all parties. But it will provide all players with access to the essential information required to make intelligent decisions regarding what and how much food to produce to meet projected demand nationally and globally. It can substantially reduce the risks of agriculture as a business, thereby encouraging banks and insurance companies to extend the credit and insurance coverage needed to protect producers, while ensuring stable supplies and prices for consumers. An effective organization for food security would necessarily require the opening of markets and elimination of export subsidies by industrialized nations.
Global food security requires the capacity to produce a physical abundance of food; the capacity to create a responsive organization to link production, distribution and consumption; the capacity to create an integrated communications network for information and transactions; and the capacity for legal enforcement. The world possesses all these capacities at the present moment. But to achieve world food security, they must be founded on and driven by the global recognition of food security as a fundamental and inviolable human right and the enshrinement of that right in law and treaty. The world community possesses the technological, financial, organizational and human capabilities required to eradicate world hunger and assure a modicum of real food security to its entire population within a decade. It is not a matter of charity or aid. As in the case of universal education, it is a question of ensuring to all citizens the essential requirements for self-reliance and self-development. It requires a shift in emphasis from managing food to developing human beings.
QUESTIONS:
What are the essential conditions needed to end hunger in the world?
What catalytic measures can be adopted to dramatically enhance global food security for all?
What policy and institutional mechanisms can be adopted to stabilize world food prices and ensure sufficient availability and affordability of supply to meet the needs of all humanity?
1st PANEL: (Session complete) Click here to watch video
11 AM – Central European Summer Time (CEST) (UTC+2)
12 PM – Eastern European Summer Time (EEST) (UTC+3)
1 PM – Azerbaijan Standard Time (AZT) (UTC+4)
3 PM – Bangladesh Standard Time (BST) (UTC+6)
Moderator: Ismail Serageldin, Vice President, World Bank 1992-2000;Co-Chair, NGIC; WAAS Fellow
Muhammad Yunus, Nobel Peace Prize Laureate (2006), Founder, Grameen Bank
David Nabarro, Former Candidate for DG of WHO, Special Representative of the United Nations Secretary General for Food Security and Nutrition
Ameenah Gurib-Fakim, former President of Mauritius
Petre Roman, Prime Minister of Romania 1989-1991
Mats Karlsson, Director of Swedish Institute for International Relations and former Vice President of World Bank for External Affairs and United Nations Affairs
Daniele Giovannucci, President and Co-Founder of The Committee on Sustainability Assessment (COSA)
Garry Jacobs, President, World Academy of Art and Science
2nd PANEL: (Session complete) Click here to watch video
8 AM — Pacific Daylight Time USA
11 AM — Eastern Daylight TIme USA
5 PM – Central European Summer Time (CEST) (UTC+2)
6 PM – Eastern European Summer Time (EEST) (UTC+3)
7 PM – Azerbaijan Standard Time (AZT) (UTC+4)
Moderator: Mila Popovich, Founder, EVOLving Leadership; Chair, WAAS Nominations
Chantal Line Carpentier, Agricultural and Environmental Economist, Chief, UNCTAD New York Office of the Secretary General
Hazel Henderson, Founder, Ethical Markets Media
Maria Lettini, FAIRR, UK Investment Group
Bruce Friedrich, Co-Founder, The Good Food Institute
John McClintock, Co-Founder of ACTION for a World Community for Food Reserves
JP Dorgan, Growth Director, Tink and Grow Ltd.
Thomas Reuter, Professor, University of Melbourne
Videos