BEYOND GLOBAL WARMING
On February 28, 2008, WAAS conducted an international conference on Global Warming in collaboration with the University of Pittsburgh, celebrating the installation of Jeffrey Schwartz, PhD, Professor of Anthropology and History and Philosophy of Science and Fellow in the University's Center for Philosophy of Science, as President of the World Academy of Art and Science.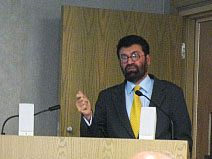 The conference was inaugurated by Mark A. Nordenberg, the University Chancellor. The morning session on Global Challenges of the Future had a Keynote lecture: "The Great Transition:Is the past a key to global challenges of the future?" by Tariq Banuri (left), Senior Fellow and Director, Future Studies Program, Stockholm Environmental Institute. The Lecture was followed by a Panel discussion by the panelists Robert J. Berg, Joseph Alter, Agni Vlavianos Arvanitis and Bruno Maresca. Installation Remark by Prof. Jeffrey Schwartz | Opening Remark by Prof. Jeffrey Schwartz
The second session was on Can the Arts and Sciences Collaborate on Global Issues? with a Keynote lecture: "Complex Realities: Science, Humanities, and Art" presented by Ismail Serageldin (right), Director, Library of Alexandria and Chair, BioVision Alexandria, Egypt. A Panel discussion by Jose I. dos Furtado, Colin MacCabe and Juliana Spahr took place.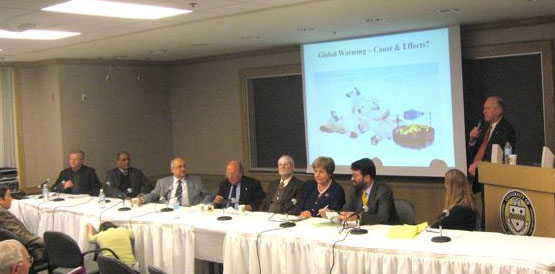 The Conference overview was addressed by Dr. Walter Truett Anderson and panelists.

The event was sponsored by The University of Pittsburgh School of Arts and Sciences, Department of Anthropology, Graduate School of Public ,and International Affairs, Asian Studies Center, Global Studies Program, European Studies Center and The World Academy of Art and Science.