Transformative Scenario Planning: Working Together to Change the Future, by Adam Kahane, Kees Van Der Heijden, 2012.
This book describes a powerful new methodology for dealing with tough economic, social, or environmental challenges. Transformative scenario planning is a powerful way for actors from across a whole system to work together to transform that system. In this simple and practical book, Adam Kahane explains this methodology and how to use it. Searchable Online Edition
---
Commercial Providence: The Secret Destiny of the American Empire, by Patrick Mendis, 2010. University Press of America.
Patrick Mendis explores unseen forces that have guided America to global dominance. He details how the creation of Madison's "Universal Empire" through Hamilton's "Federalism" realizes Jefferson's "Empire of Liberty." The author then unveils America's Masonic endgame of universal brotherhood: E Pluribus Unum. Visit www.patrickmendis.com for more information. Searchable Online Edition
---
The Real Wealth of Nations: Creating a Caring Economics
By Riane Eisler (Berrett-Koehler Publishers, 2007)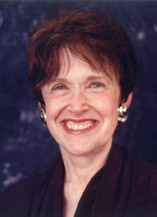 Hailed by Archbishop Desmond Tutu as "a template for the better world that we have been so urgently seeking" and by former President of Iceland Vigdis Finnbogadóttir as "an essential tool for government leaders, politicians, economists, and everyone looking for ways to halt environmental destruction, eradicate poverty, stabilize population, and build a better future, "The Real Wealth of Nations offers a roadmap to new economic measures, policies, and practices that give visibility and real value to the most important human work: the work of caring for people, starting in early childhood, and caring for our natural environment. As we shift into the postindustrial knowledge/service economy, our greatest priority must be human capacity development and support. Contrary to popular beliefs, caring policies and practices are extremely cost-effective. Businesses that care for their employees have superior shareholder returns on investment. Nations such as Norway, Sweden, and Finland, which invest heavily in caring for people and nature, rank at the top of the World Economic Forum's Global Competitiveness Reports, the UN Human Development Reports, and international student testing levels. In these nations, women are approximately 40 percent of national legislators. This too is not coincidental: as women are more equal partners, men are more likely to recognize the social and economic value of stereotypically feminine activities such as caring and caregiving – whether performed by women or men in homes or workplaces. The Real Wealth of Nations lays out economic indicators, policies, and practices that promote the shift to a "caring economics" that works for all of us—and for our planet. For more information go to: http://www.partnershipway.org/learn-more/partnership-books/the-real-wealth-of-nations-creating-a-caring-economics
---
Beyond Crisis: Achieving Renewal in a Turbulent World, by Gill Ringland, Oliver Sparrow and Patricia Lustig, 2010. Chichester, UK: John Wiley.
Beyond Crisis shows how you can build a 'purposefully self-renewing organisation' which will survive and succeed in the midst of this chaos. The book shows how financial and economic crisis has blighted organisations in every sector, and then provide a range of tools and future scenarios for diagnosing problems and creating solutions. Click here for more information.
---
Recursive Streamflow Forecasting: A State Space Approach, by Jozsef Szilagyi, Budapest University of Technology and Economics, Hungary & Univeristy of Nebraska, USA; Andras Szollosi Nagy, UNESCO-IHE Institute for Water Education, Delft, The Netherlands
Textbook and practical guide to real-time streamflow forecasting that provides a rigorous description of a coupled stochastic and physically-based flow routing method and its practical applications. This method is used in current times of record-breaking floods to forecast flood levels by various Hydrological Forecasting Services. By knowing in advance when, where and at what level a river will crest, appropriate protection works can be organized, reducing damage to life and property. Through its real-life case examples and problem listings, the book teaches hydrology and civil engineering students and water-resources practitioners the physical forecasting model and allows them to apply it directly in real-life problems of streamflow simulation and forecasting. Click here for more information.
---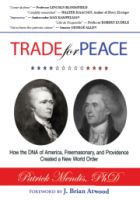 TRADE for PEACE: How the DNA of America, Freemasonry, and Providence Created a New World Order with Nobody in Charge by Dr. Patrick Mendis. The book is dedicated to the author's mentor and friend for almost quarter-century, the late Ambassador Harlan Cleveland. Foreword by Prof. J. Brian Atwood, Dean of Humphrey Institute of Public Affairs, University of Minnesota.
Since the arrival of Columbus, America has been a nation of rivals. The colonists and the Pilgrims embodied a "plantation of Trade" and a "plantation of Religion" through which traditions the rivalry between the Hamiltonians and Jeffersonians has emerged to build the most dynamic Union. Even with their distinctive impulses for economic interests and moral sentiments, they favored freedom; hence, they are united for a common cause: peace. Fascinated by American ideas, Patrick Mendis – with his Buddhist and Christian upbringings in Sri Lanka and Minnesota, and working in Washington, D.C. – reveals the founding vision, which is openly concealed in the nation's capital. The author does not pause there; he employs the Constitution's "commerce clause" to explore the global mission of the United States as the Founding Fathers envisioned – and manifested once more by President Barack Obama, the Mercury of America's global revolution. http://www.patrickmendis.com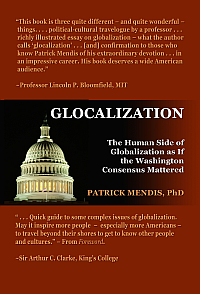 ---
Patrick Mendis authored, Glocalization: The Human Side for Globalization as If the Washington Consensus Mattered (2007). This book contains original and first-hand observations of global forces operating in the Caribbean, Latin America, Africa, and Asia. He critically explores the influence of U.S. foreign policies and American values that has affected these countries where freedom prevails. With illustrative maps and photos, the interdisciplinary analysis presents vivid faces of the human side of globalization as it interplays with local communities – a process of "glocalization." The book is about the power of free enterprise and political freedom as the new American influence through the Washington Consensus – the "Trinity of Washington" and its "Ten Commandments" – continues with unintended consequences by glocalizing every society and each of us around the world. Foreword is written by Sir Arthur C. Clarke and the Afterword is written by Dr. A. T. Ariyaratne. See the Foreword and Afterword: www.patrickmendis.com
---
The Textbook of Perinatal Medicine, second edition, edited by Asim Kurjak and Frank A. Chervenak, has been published by Informa Healthcare. Considered the most authoritative work on perinatal medicine currently available, the book is based on the view that (a)pregnancy, childbirth and being a newborn are not diseases but special high-risk periods of human life, and (b) that the past decade has brought enormous advances in perinatal medicine, yet perinatal disease and mortality still remain very high worldwide. Chapters were written by an international team of authors and cover such key areas as genetics, perinatal morphology, fetal monitoring, multiple pregnancy and delivery, neonatology, and ethical and legal dimensions. www.tandf.co.uk/medicine
---
In 2006 and 2007 the Parliament of Finland's Committee for the Future, celebrating the legislature's 100th anniversary, has produced an international collection of articles exploring different facets of the future of democracy. Titled Democracy and Futures and edited by b>Mikka Mannermaa, Jim Dator and Paula Tiihonen, the volume contains 17 articles, including several by Fellows of the Academy: Walter Truett Anderson, Clement Bezold, Jim Dator, Sohail Inayatullah, Eleonora Masini, and Ruben Nelson. www.parliament.fi/TuV
---
James Gardner's new book The Intelligent Universe, scheduled for publication in February 2007, offers a dramatic alternative to prevailing scientific speculations about the ultimate destiny of the universe – either a "Big Crunch" in which the universe contracts into an infinitely small, dense and hot point; or a "Big Freeze" in which it expands until the stars wither and all matter and energy is cooled to absolute zero.Gardner proposes that the universe might end in life — not life as we know it but life that has acquired the capacity to shape the fate of the cosmos as a whole. Gardner's startling vision, which has won outspoken praise from leading scientists including Sir Martin Rees, Britain's Astronomer Royal, and Templeton Prize winner Paul Davies, is that life and intelligence are at the very heart of the elegant machinery of the universe. www.newpagebooks.com
---
America at the Crossroads: Democracy, Power,and the Neoconservative Legacy. Yale University Press, 2006 Francis Fukuyama, best known for his widely-read 1992 book The End of History and the Last Man, has recently published a critique of the post-911 actions of the George W. Bush administration and the particular variety of the "neoconservative" philosophy that those actions expressed: "concepts like preemption, regime change, unilateralism, and benevolent hegemony." His conclusion:"rather than attempting the feckless task of reclaiming the meaning of the (neoconservative) term, it seems to me better to abandon the label and articulate an altogether distinct foreign policy position." He calls this new orientation "realistic Wilsonianism," a way of relating to the world that would invoke — in a new century and with a different point of view — some of the values of Woodrow Wilson, the early 20thcentury president who sought to lead America into a new global order.Some excerpts from the book: Realistic Wilsonianism . . . takes international institutions seriously. We do not want to replace national sovereignty with unaccountable international organizations; the United Nations is not now nor will it ever become an effective, legitimate seat of global governance. On the other hand, we do not now have an adequate set of horizontal mechanisms of accountability between the vertical stovepipes we label states— adequate, that is, to match the intense economic and social interpenetration that we characterize today as globalization…. This book suggests a different way for America to relate to the world…. It attempts to define a more realistic way for the United States to romote political and economic development other than through preemptive war, and opens up an agenda of multiple multilateralisms appropriate to the real, existing world of globalization.
---
Jonty Driver's fifth novel, Shades of Darkness, was reviewed in the Mail & Guardian (Johannesburg) as "a tragic story of love and loss, an Orpheus and Eurydice story rooted in the very familiar South African backdrop of struggle and exile, return and reconciliation." books@clarkesbooks.co.za.
---
Kai Falkman has edited To Speak for the World, a collection of the speeches and statements of Dag Hammarskjold, United Nations secretary-general from 1953 to 1961. The writings reflect Hammarskjold's thinking about global issues, as well as his interest in literature and poetry, philosophy and religion, art and music. www.atlantisbok.se.
---
Vinay Lal and Ashis Nandy are co-editors of The Future of Knowledge and Culture: A Dictionary for the 21st Century, scheduled for release on Dec. 27, 2005. The book is comprised of brief articles from many commentators on subjects ranging from Bollywood, cloning, consumerism and corruption to refugees, sanctions, water and WMD's. Penguin Global, us.penguingroup.com.
---
Mohan Munasinghe has published a book entitled Primer on Climate Change and Sustainable Development, coauthored with Rob Swart. The book gives an up-to-date, scientifically accurate, comprehensive and accessible overview of relevant research and practice. Cambridge University Press (UK). www.mindlanka.org.
---
Ted Trzyna has edited The Urban Imperative: Urban Outreach Strategies for Protected Area Agencies. The book argues that conservationists and urban leaders are "natural allies" and illustrates with detailed examples from places as diverse as Cape Town, Chicago, Hong Kong, Mumbai, and Rio de Janeiro. IUCN – The World onservation Union. www.iucn.org/bookstore or www.Interenvironment.org/cipa/tui.htm.
---
Solving Tough Problems: An Open Way of Talking, Listening, and Creating New Realities. (Berrett-Koehler) Adam Kahane had been a university researcher in physics and economics, then an expert analyst of government policy and corporate strategy, before he had the life-changing experience in 1991 of facilitating a now-classic scenario exercise in which leaders from different elements of South African society came together to consider their country's future. The resulting Mont Fleur scenarios had a profound impact on the direction taken by post-apartheid South Africa and also on Kahane's career: he now travels widely, facilitating problem-solving efforts in some of the world's leading hot spots such as Colombia, Israel- Palestine, and Northern Ireland. His new book describes the theory and practice of cooperative problemsolving.
---
Somebodies and Nobodies: Overcoming the Abuses of Rank (New Society) Robert Fuller has had the experience of being a somebody: he was, at 33, the youngest college president in the U. S. and a media darling widely interviewed and admired for his educational reforms. In his 40s and 50s he became a citizen diplomat, traveling about the world and hobnobbing with presidents and prime ministers. But he has also had the experience of being a former professor, former college president, and former diplomat: a nobody. His periodic visits to "nobodyland" led him to identify and investigate "rankism" – which he defines as abuse of the power inherent in rank – and ultimately to write his new book exploring our obsession with status and arguing for a deeper sense of inherent human dignity.
---
The Red Ape: Orangutans and Human Origins (Westview) Jeffrey Schwartz – who teaches physical anthropology and the history and philosophy of science at the University of Pittsburgh – is also a research associate in the Department of Anthropology at the American Museum of Natural history and probably the leading dissenter from the widely-accepted belief that chimpanzees are the closest relatives of human beings. This book, first published in 1987, is now released in a thoroughly revised edition that analyzes many recent fossil discoveries and incorporates new plates and drawings in support of his belief that Asian orangutans are in fact our closest nonhuman cousins.
---
Books by Susantha Goonatilake
Cultural Consequences of the Shift to Asia (forthcoming);
A 16th Century Clash of Civilizations: the Portuguese Presence in Sri Lanka (Yapa 2009);
Foreign funded NGOs in Sri Lanka and the Death of Civil Society (Sage 2006)
Anthropologizing Sri Lanka: A Civilizational Misadventure (Indiana University Press, 2001)
Merged Evolution: the Long Term Implications of Information Technology and Biotechnology (Gordon & Breach 1999)
Toward Global Science: Mining Civilizational Knowledge (Indiana University Press 1999 and SAGE India 2000)
Technological Independence: the Asian Experience (ed.) the United Nations University, Tokyo 1993)
Evolution of Information: Lineages in Genes, Culture and Artefact (Pinter Publishers, London, and PBS Publishers, New Delhi 1992)
Al-Iktishaf al-mujahad; al-'ilm wa-l-ibda' fi al-'alam al-thalith Suzantha Ghunatilik Tarjamahu 'afif al-Razaz (Arabic translation of writings by Susantha Goonatilake on non-European knowledge systems) Mu assasa al-Abhath al-Arabiyya, Center for Arabic Studies Beirut 1991
Songs of Angst and Ecstasy (Writers' Workshop, Calcutta 1991)
Jiritsu Suru Ajia No Kagaku-Dai San Sekai Ishiki Karano Kaiho (A Free Asian Science – Japanese translation of writings by Susantha Goonatilake on non-European knowledge systems) Ochanomizu Shobo Publishers Tokyo 1990
A report on the inputs into scientific research in Sri Lanka: a study of resources availability and constraints for the development of science and technology (with Shantha Liyanage, M.A.T. de Silva) Kandy : Institute of Fundamental Studies, 1987.)
In retrospect: 25 years of the People's Bank (ed) (Colombo: The People's Bank, 1986.)
Aborted Discovery: Science and Creativity in the Third World (Zed Press London 1984)
Crippled Minds: an Exploration into Colonial Culture (Vikas Publishers, New Delhi 1982)
Food as a Human Right (ed) (United Nations University, Tokyo 1982)
Science and culture in the Third World and Europe : On science as a flow and science as a dam, science in the centre and science in the periphery (Third world seminar publications: U-landsseminarets skriftserie Development Studies, University of Oslo, 1982)