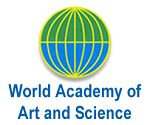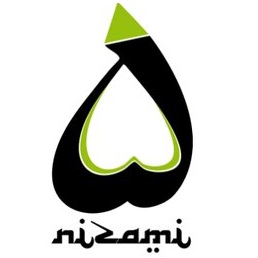 Web-conference on Global Employment Challenge
24 August, 2020
Videos
Nizami Ganjavi International Center continues its webinar series on vital global issues in partnership with Yunus Centre, the World Academy of Art and Science and its special project with the United Nations Office at Geneva on Global Leadership in the 21st Century. In search of global scale solutions, catalytic initiatives and transformative strategies, NGIC and WAAS conducted special virtual sessions on Employment on Monday, Aug 24th, and on Food Security on Tuesday, Aug 26th. The special focus meetings gathered leading thinkers and practitioners, scientists and policy makers, investors and initiative leaders to discuss scalable solutions, test ideas and propose strategies for meeting humanity's needs and supporting human development in the context of increasing global pressures of climate change, health crisis and economic distress. In the midst of such overwhelming challenges, we are witnessing the rise of global awareness and solidarity that can activate social leadership to meet the challenges and make significant progress on the realization of the Sustainable Development Goals as humanity's priorities.
Meeting the Global Employment Challenge: Strategies for Full Employment
CONCEPT:
Full and productive employment is an essential condition for human security and a vibrant prosperous economy, as set forth in SDG Goal 8. Yet even before the COVID-19 Pandemic wrought havoc on economies around the world, a large proportion of the working age population in most countries lacked access to steady, remunerative job opportunities, including a disproportionate number of women, those with disabilities and single parent families. High levels of unemployment are also associated with high levels of poverty among children. Unemployment is one of the principal sources of the soaring levels of inequality prevailing in many countries. In a few short months, the global pandemic has multiplied the problem dramatically and it is likely to take years for employment levels around the world to return even to the pre-pandemic levels of 2019.
The responsibility of national governments for generation of employment has long been acknowledged, even in the capitalist world. Articles 23 and 24 of the Universal Declaration of Human Rights, the New Deal and US Employment Act of 1946, and similar legislation in many other countries affirm the right to work, free choice of employment, just and favorable working conditions, and protection against unemployment. In a market economy, employment is the economic equivalent of the right to vote. Without access to remunerative job opportunities, freedom of citizens in democratic societies is severely limited.
The embrace of neoliberal economic policies has weakened government commitment to full employment over the last few decades, but a few countries have already adopted successful job guarantee programs, such as India's National Rural Employment Program which ensures at least 100 days of paid work for each rural household annually. The argument that low levels of unemployment spur inflation are now being challenged. Support for employment programs has also been reinforced by evidence that the full social, economic, political and environmental costs of unemployment in terms of lost productivity and GDP, deterioration of work skills and re-employability, poor nutrition, impaired physical and mental health care, drug and alcohol use, crime, violence, political polarization, extremism and social instability in all probability exceed the cost of providing sufficient job opportunities for all job seekers.
The magnitude of the current economic crisis has generated strong vocal support for massive investments in job creation programs in the USA and EU. Job Guarantee is an important aspect of the proposed Green New Deal Today, on the assertion that environmental justice cannot be delivered without economic and social justice. A Job Guarantee could also form the basis for a Global Marshall Plan a Global Marshall Plan that tackles the twin threats of environmental and economic insecurity.
QUESTIONS:
Do you support the view that employment should be recognized as a fundamental human right?
What policy instruments are available that could make it possible to generate sufficient employment opportunities for all job seekers?
What would be the costs and benefits of a full employment program?
How could such a program be funded?
1st PANEL: (Session Complete) Click here to watch Video
11 AM – Central European Summer Time (CEST) (UTC+2)
12 PM – Eastern European Summer Time (EEST) (UTC+3)
1 PM – Azerbaijan Standard Time (AZT) (UTC+4)
Moderator: Garry Jacobs, President, World Academy of Art & Science (WAAS)
Zlatko Lagumdzija, Prime Minister of Bosnia and Herzegovina 2001-2002; Deputy Prime Minister, Minister of Foreign Affairs 2012-2015
Oliver Greenfield, Convenor, Green Economy Coalition
Henk Van Arkel, Founder, STOR
Ibon Zugasti, Mondragon Cooperative, European Foresight Network
Mila Popovich, Founder, EVOLving Leadership; Chair, WAAS Nominations
2nd PANEL: (Session Complete) Click here to watch Video
8 AM — Pacific Daylight Time USA
11 AM — Eastern Daylight TIme USA
5 PM – Central European Summer Time (CEST) (UTC+2)
6 PM – Eastern European Summer Time (EEST) (UTC+3)
7 PM – Azerbaijan Standard Time (AZT) (UTC+4)
Moderator: Garry Jacobs, President, World Academy of Art & Science (WAAS)
Rosalia Arteaga Serrano, President of Ecuador 1997
Azita Berar-Awad, Director, Employment Policy Department, ILO (2006-2017)
Phoebe Koundouri, President of the European Association of Environmental and Natural Resource Economists
Randall Wray, Professor of Economics at Bard College and Senior Scholar at the Levy Economics Institute, Board of Directors of the Association of Evolutionary Economics
Dusan Vujović, World Bank Expert; Minister of Finance, Serbia (2014-18); Professor of Economics, FEFA, Belgrade
Pavlina Tcherneva, Associate Professor and Director of the Economics Program at Bard College
Frank Dixon, Founder, Systems Change Investing