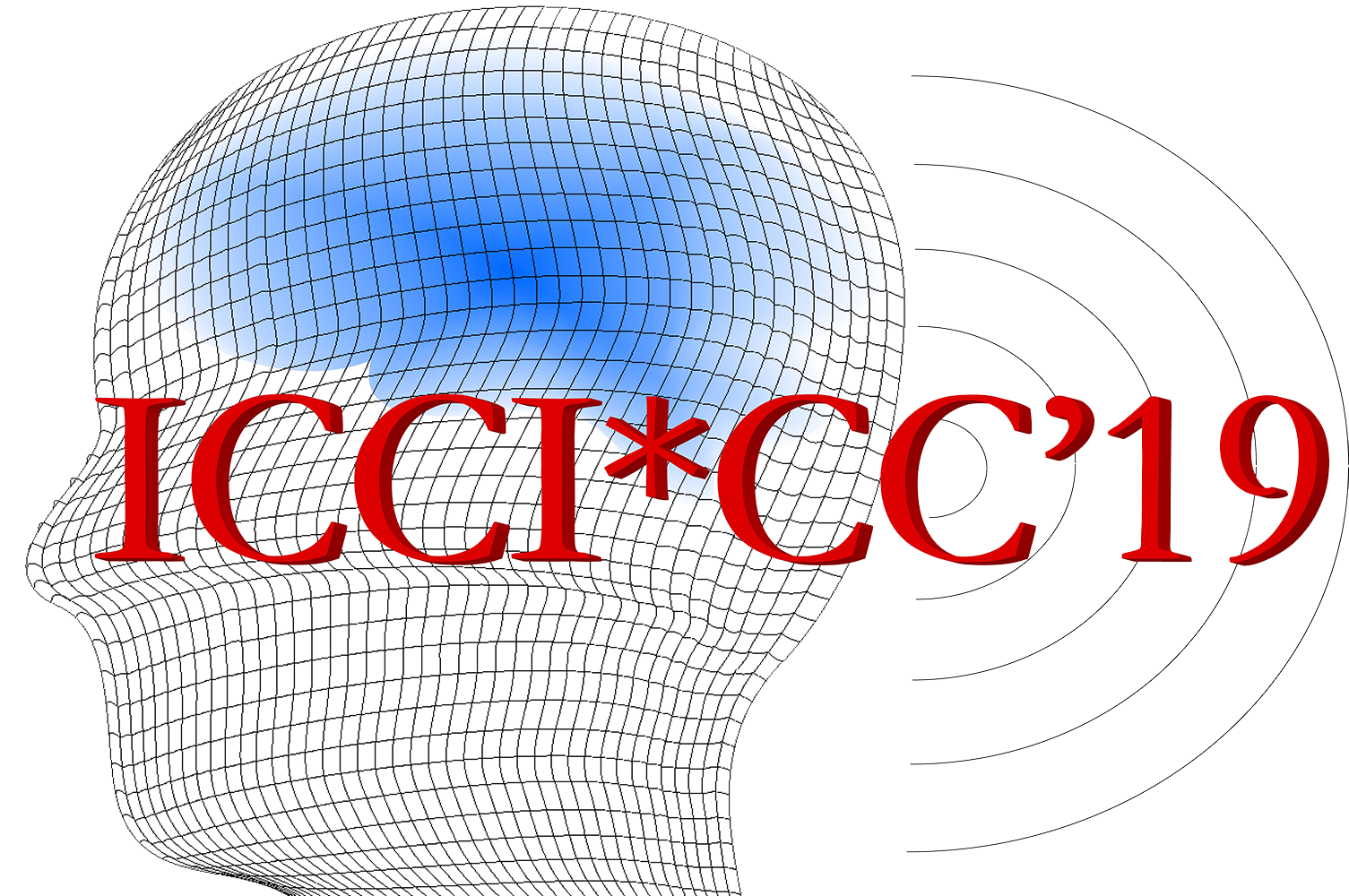 CALL FOR PAPERS
COGNITIVE INFORMATICS & COGNITIVE COMPUTING
Technical and Social Dimensions
July 23-25, 2019

-

Milano, Italy
WAAS is collaborating with the Institute of Electrical and Electronics Engineers (IEEE), the world's largest technical professional organization, to conduct a conference exploring the technological and social implications of emerging developments in cognitive computing and informatics at Politecnico di Milano University, Milano Italy.
WAAS is responsible for the track COGNITION-SOCIETY-WELLBEING (CSW), which will examine the Economic, Social, Political, Educational, Cultural, Psychological and Philosophical implications of rapid advances in cognitive computing, artificial intelligence and machine learning from the transdisciplinary perspective of Art & Science.
IEEE is responsible for the CYBER-PHYSICAL-TECHNICAL (CPT) track covering technical papers on cognitive informatics, cognitive computing, computational intelligence and brain informatics.
This conference provides an opportunity for WAAS to focus on issues regarding the social consequences and policy implications of science and technology, a paramount concern to the Academy's founders.
The ever accelerating pace of technological development in fields related to cognition and artificial intelligence have momentous implications for the future of global society and human wellbeing. It raises fundamental transdisciplinary questions about the relationship between human beings and the technologies they develop, the process and direction of social evolution, and the social responsibilities of science. The quest to discover the right relation between humanity the creator and the technologies it develops is one of the greatest challenges of the 21st century. Clashing visions of the future project images of unparalleled technological marvels beset by unanticipated and uncontrollable consequences for democracy, social stability, employment, human identity, culture, ecological security and human wellbeing.
The Cognition, Society and Wellbeing track will run in parallel to the technical track with common plenary sessions. It will explore opportunities and challenges posed by rapid advances in cognitive science to assess alternative pathways to develop its potentials for promoting human well-being, while mitigating unanticipated threats to human security. Speakers are invited to explore topics such as the similarities and differences between human and machine consciousness and learning, the impact of AI on employment and human security, emerging forms of global social organization, the nature of creativity and wisdom, the integration of objective and subjective dimensions of knowledge, the need for radical changes in education, and other issues. See the full list of topics on the back of this announcement.
Main Themes include Thinking, Creativity, Mind & Brain, Education, Symbiotic Art & Science, Technological and Social Evolution
The deadline for submission of full papers to selection committee: March 31, 2019
For more information, please click here or contact cognition@worldacademy.org.