UPCOMING EVENTS
E-Workshop on Network of Sciences
A new initiative on a series of e-seminars on the 'New Sciences', the first being on the subject of 'The Science of Networks'. This new science addresses a large variety of domains such as metabolism in bacteria, social networks, Internet, etc. Its application extends to governance of large institutions as well as to societal phenomena. Our intention is to introduce a text document for each workshop and to indicate research topics, either initiated by WAAS or WAAS acting in partnership with research labs or institutions.
For more details, click here
RECENT EVENTS
WAAS-ELN International Conference on Nuclear Threats and Security in Dubrovnik, Croatia, on September 14-17, 2012
International Conference organised by the World Academy, European Leadership Network and Inter-University Center at Dubrovnik, Croatia on September 14-17, 2012.
Click here to view the agenda.
The Dream of a Global Knowledge Society : International Conference on September 8, 2012
International Conference on the occasion of the 40th Anniversary of IUC (Inter-University Centre) Dubrovnik, Don Frana Bulića 4, Dubrovnik, Croatia.
For more details click here
Humanities and Contemporary World : International Conference in Montenegro on June 7-9, 2012 at Podgorico, Montenegro
The Montenegrin Academy of Sciences and Arts hosted an international conference, "Humanities and Contemporary World", on June 7-9, 2012 at Podgorico, Montenegro. The conference aims to discuss how humanities can contribute to a better future by striving to understand the relationship between science, technology and other broader social fields. WAAS conducted special sessions of its programs on Emerging Individuality and Limits to Rationality as part of the conference..
Crisis to Opportunity
WAAS conducted a session at the 6th SDEWES2011 Conference on Sustainable Development in Dubrovnik, Croatia on September 27, 2011 to launch its Project From Crisis to Prosperity.
Revolution of Rising Expectations
On February 9, 2011 WAAS and the Center for Air Power Strategy, New Delhi conducted an international symposium on the linkage social unrest, terrorism, rising expectations, employment and economic opportunity for the poorest sections of the population, a phenomenon related to Naxal activity in India and Islamic fundamentalism in other countries.
GEC Webcasts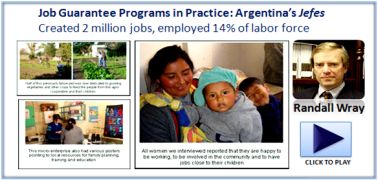 As part of our continuing effort to increasing the reach, frequency, range and effectiveness of programming and interaction among our Fellows, the Academy has developed an e-conferencing and video-conferencing platform for live virtual meetings, presentations and panel discussions of up to 30 participants, which are recorded and hosted on our website for viewing and discussion by Fellows and the general public. The first three webcasts were conducted in November as part of the Global Employment Challenge e-conference. See all recent GEC Webcasts.